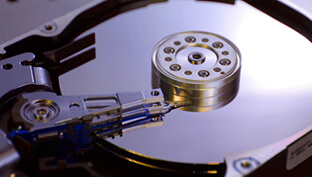 Tic Tac Data Recovery specializes in data recovery from all types of media and operating systems, in the event of either physical or logical damage.
Our track record includes over 80,000 data recovery cases, with a 97% success rate. The value of the data recovered by Tic Tac's experts exceeds hundreds of millions of dollars.
Data recovery is performed at the most sophisticated data recovery laboratory of its kind, which includes a clean room conforming to the strict CLASS 100 standards, and cutting-edge proprietary equipment developed by our own engineers, guaranteeing perfect data recovery results time after time.
Help! What do I do now?
Lost your crucial data? Hard drive crashed? Take the following steps to ensure no further damage is caused.
Shut down the computer.
Disconnect the computer from its power source.
Do not move or touch the media before receiving our specific instructions.
Record all the details of the malfunction and its cause.
Contact us by phone: +357-99438043
Use the SOS Emergency Form to send an SMS message to our data recovery expert on call, who will contact you within minutes and help you with your problem. There is no up-front fee or obligation on your part.
To order data recovery services or receive information about our rates, click here. Complete the form to provide us with as much information as possible.
Next, send us your data medium:
Please send your media to our offices at Vasileos Konstantinou 27 Shop B 3075 Limassol, Cyprus. Our office hours are 8:30-13:00 , 15:00-18:00, Monday through Friday (directions and map). Expedited service is also available outside office hours.
We handle all types of data recovery tasks
All media types – hard disks of all types: SCSI / SAS / SATA / IDE / SSD; discs: CD ROM / DVD; zip 100/250 drives, 3.5/5.25 mini-disks, flash optic drives, digital camera media, memory sticks, mobile phone SIM cards, and other media types.
RAID servers of all kinds including RAID 1, RAID 0, RAID 5.
Backup tapes of all types, including DLT, LTO, DAT, Travan, Ditto.
All operating systems, including DOS, Windows, OS2, Netware Novell, Linux, UnixWare, Solaris, Apple Macintosh, Chrome OS and more.
Disks that have been physically damaged including head crashes, failed motors, and electric circuit shortage.
User errors – In the events of data that are erased or over-written; disk has been formatted, or repartitioned by PQ Magic, over-written by Ghost, or in the event of failed software installations.
Repair of faulty databases including MSSQL SERVER, MYSQL, PARDOX, INTERBASE, FOXPRO, DBASE.
Server recovery, including Exchange and other mail services, Sharepoint portal server recovery.
Data damaged by virus infections, including ransomware.
Extreme circumstances – including fire, flooding, and breakage.